A England – Order of the Garter + Holy Grail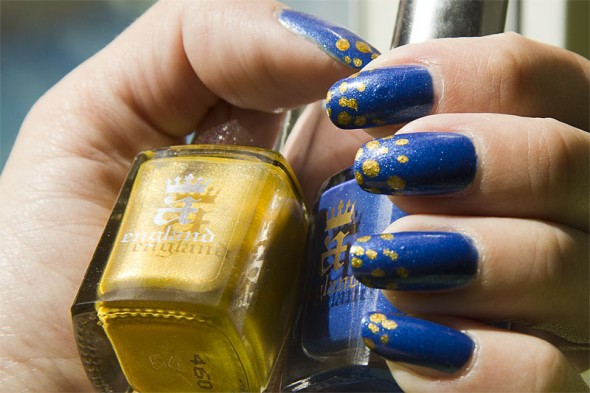 Hurra för Sverige på vår nationaldag! Vi ska strax ner på stan för att fira, så detta inlägg blir kort!
Jag har här grundat med A-England Order of the Garter, ett underbart blått lack med skimmer. Tre lager tog jag för att vara säker på att det skulle täcka ordentligt. Därefter gjorde jag små prickar med gula Holy Grail. Lite barnsligt, jag vet, men jag är verkligen usel på det här med nageldekorationer!
Men, viva la Suecia English style! ;)
Båda finns i shoppen faktiskt!